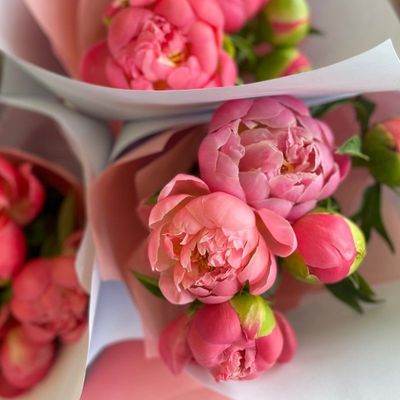 Simply Paeony
$50.00
Peonies are perfect!
Simply wrapped in craft paper with no greenery, perfect to pop them into your faviorite vase.
These gorgeous flowers come in a vibrant assortment of shades, including white, coral, burgundy, and pink, so the colours you receive may vary from the photo but we can ensure you that they'll be just as beautiful!

Subject to regional availability- Generally Peony season runs from early October until mid-December, we will contact you if we can't fufill your order due to ever-changing flower season of peonies

SKU: 10011-1-5-2-1-2-1