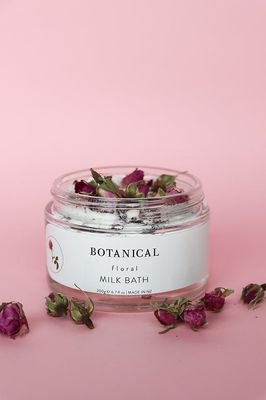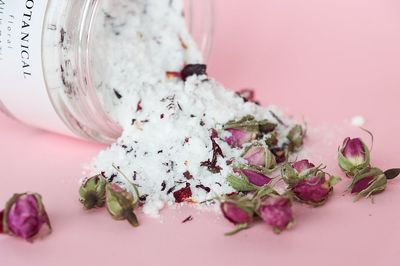 Botanical FLORAL BATH MILK
Botanical
$26.00
Soak away in a bath full of luxury, enriched with coconut milk powder to leave your skin feeling soft and luxurious. The subtle and calming scent of coconut blended with spring blooms will lift away your stresses.
Simply add 2 heaped Tablespoons to a running bath and soak for as long as necessary.

Ingredients: Sodium Bicarbonate, Dehydrated Coconut Powder, Himalayan Salt, Epsom Salt, Dried Rose Petals, Fragrance.
SKU: 10016-1-8-1-2-2-4-4-2