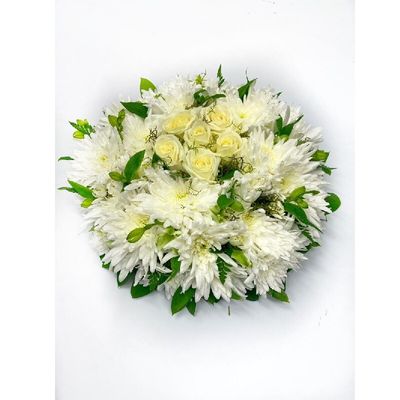 Round Cushion Wreath
$200.00
A round cushion wreath with seasonal fresh cut flowers.
Diameter:35CM
We would love to hear from you with any special requests with the funeral flowers, We can deliver to a funeral home at a specified time, please phone, email or visit for confirmation.
The image shown is for illustration purposes only and may vary.

SKU: 10016-4-1-1-3-2