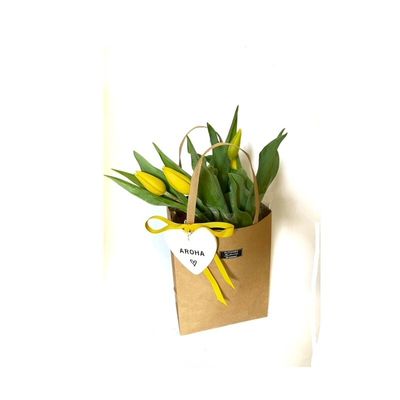 Aroha
$45.00
Out of stock
A small bunch of market flowers in bag with "Aroha"
The Aroha White Sand Word Heat is hand made by Michelle Bow, a ceramic artist makes beautiful functional and decorative pieces from her home studio in the upper North Island of New Zealand.
Approx. Measurement 9cm x 8cm
The picture showed a bunch of Tulips( 5 stems).
This awesome product is only available for same day delivery to our nearby areas, Hatfields beach to the North Shore. Delivery will take 2 working days if it's outside these delivery areas unless pre arranged with our florists.
SKU: 10049-1