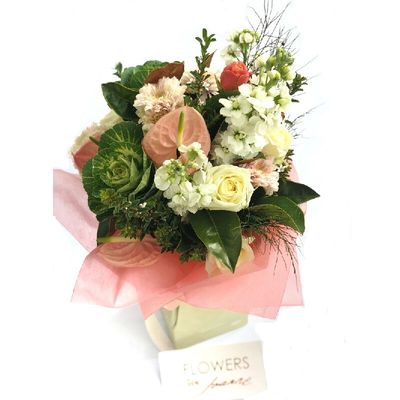 Florist Choice Flowers in Water Box
$185.00
Great for special events. Our florist will select the best and most beautiful seasonal blooms on the day for you.
The flowers are Subject to Availability and what is in season.
Occasionally, floral substitutions are necessary due to seasonal and availability. If a flower or container pictured is unavailable for any reason, we will substitute this for a flower or container of the same or higher monetary value and in a similar style and color.
Images as shown online are predominantly the large or extra large options. Small and medium sizes will be similar though smaller than shown. Images shown are used for display purposes only. Actual products may differ from product images displayed depending on season and availability.
SKU: 10043